I'm leaving this website, for now.  Thanks to all my friends who have been loyal!  May come back if I see activity again.  You can find me at LuaLearners from now on.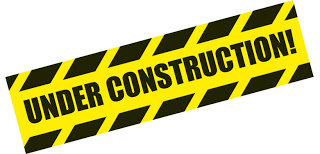 Under Construction
Who doesn't want the website to be come the most popular website in ROBLOX?  Raise your hand.  Okay, we probably don't need to have a vote on whether or not we want the website to come back from the dead.  However, we don't seem to be making much of an effort to accomplish this, myself along with everyone else.  What's my plan?  One last attempt at making this website active.  I'm serious.  This will be the
last
attempt.  I for one, if we fail, will not be coming back to this website again.
Why Bother?
Why should we care about whether this website dies?  We have LuaLearners, right?  Well, in my opinion, LuaLearners doesn't cut it.  LuaLearners is oriented to those who don't already know how to script and want to learn.  There is no website that aims for a true scripter community.  One of nothing but scripters, trying to improve each other's skills.  I think there is a need for one.
My Vision
In my mind's eye, I can see a website where scripters can simply talk to scripters, share ideas, and develop their abilities on each other.  I see a website where the chat is actually being used.  Is there anyone who doesn't want a website like this?  I hope not.
The Three Step Process
Okay, so now that I've
(hopefully)
convinced you that this website's life is worth fighting for, what now?  Well, I've developed a 3 step process to get us back in line.


Form a development team and begin working on a game.

Spread the word for us and the game (tell everyone who might be interested, advertise our website on the game, etc.)

Complete the game.

You can...


Post below that you're willing to help create the game.

Tell all your friends about the game. (don't bother about advertising the website)

Cooperate with our team to finish the game.

WARNING:  If this fails, the only people we can blame are ourselves.  It would be the final message saying clearly "We don't really want this to succeed."