A: RMD stands for ReflectionMetaData.
A: It basically allows you to see everything in the explorer.
A: You know, like the one's that crash your game.
Your explorer will look like this originally, that is if you haven't already done this.
Spoiler:
Now to get started, you will want to look for a person named "ReflectionMetaData"
Go to his models and find the latest one, at this point in time, it is the 7/23/10 one.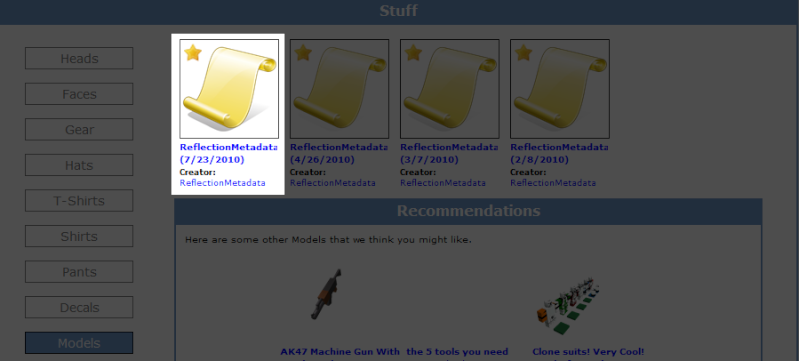 You will want to take this, and insert it into ROBLOX.
NOTE: ROBLOX Studio is needed for this!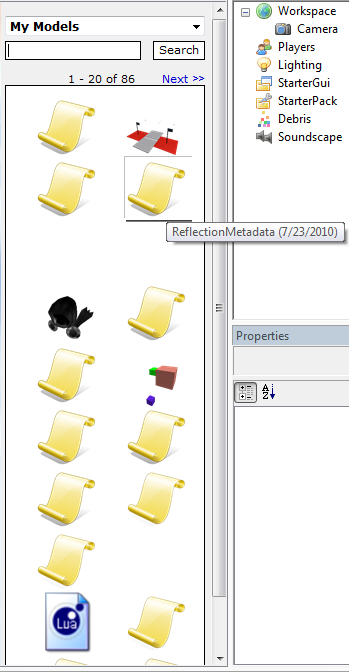 Now, within the ReflectionMetaData script, there will be a script called Extra, that will give you the directory to the RMD XML, but in-case you are just too lazy to go find it, I will post them here.
Spoiler:
For Windows 7, and Vista, only go up to the versions folder because there will be two different versions within it. If there is more than one sub-folder, choose the one with more stuff in it. so, after you have reached the Versions folder, you will need to choose a version
You will then need to find the ReflectionMetaData XML file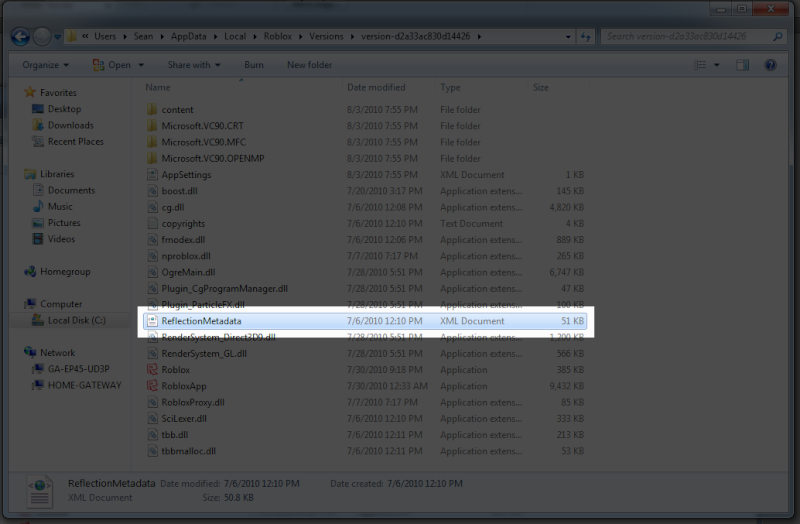 Then, open it with Notepad
You should get a Notepad with a million lines of code, but it doesn't really matter. Now go back to ROBLOX, and copy everything in the "ReflectionMetaData" script. CTRL+A will help with this. just click anywhere, and CTRL+A, and then you will have it all selected. Then press CTRL+C to copy it all.
Or you can just 'Select All'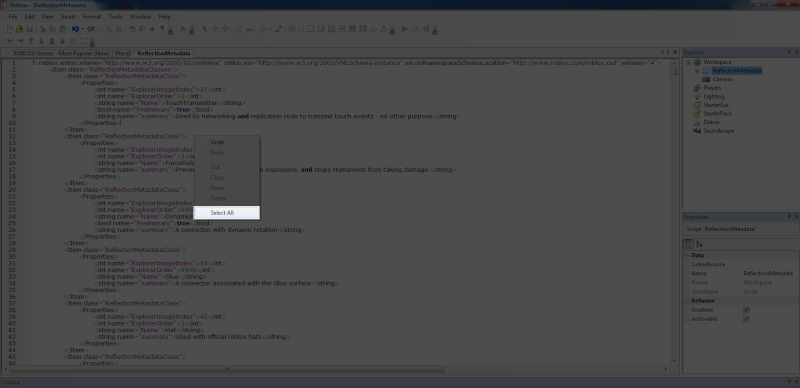 And then you will need to 'Copy' it, or just CTRL+C
Now go back to the RMD Document and Select All, or just CTRL+A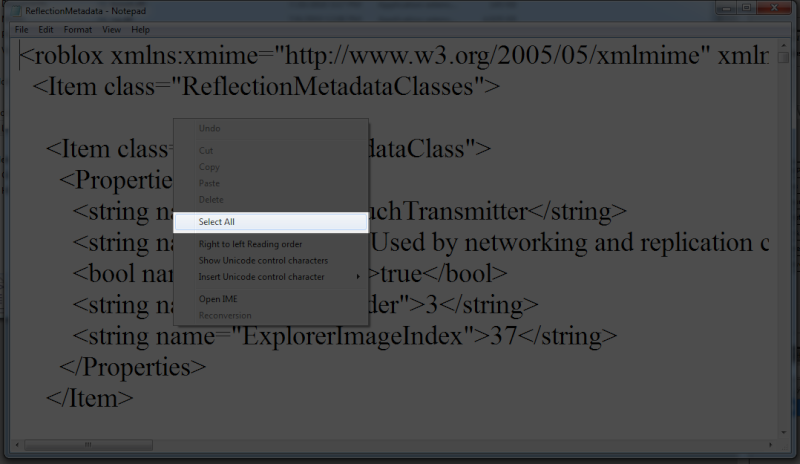 Your code from the ROBLOX RMD will be stored on your clipboard now. You will just need to hit paste, or CTRL+V
Now you just need to exit, and press Save.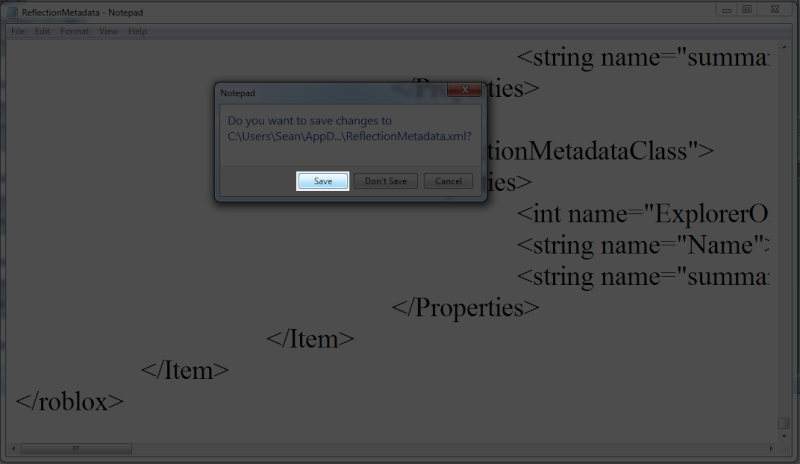 Now you just need to exit your ROBLOX, and then re-enter. You know that you did it right if your Explorer look like this.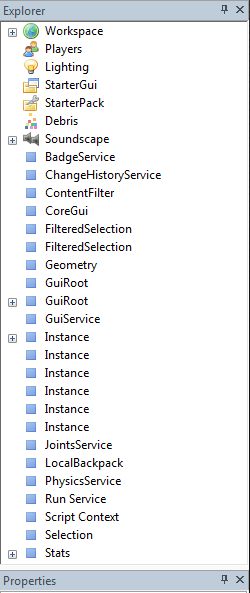 That is it! You are done!
That wasn't so hard now was it?
*Thanks Slayer!*